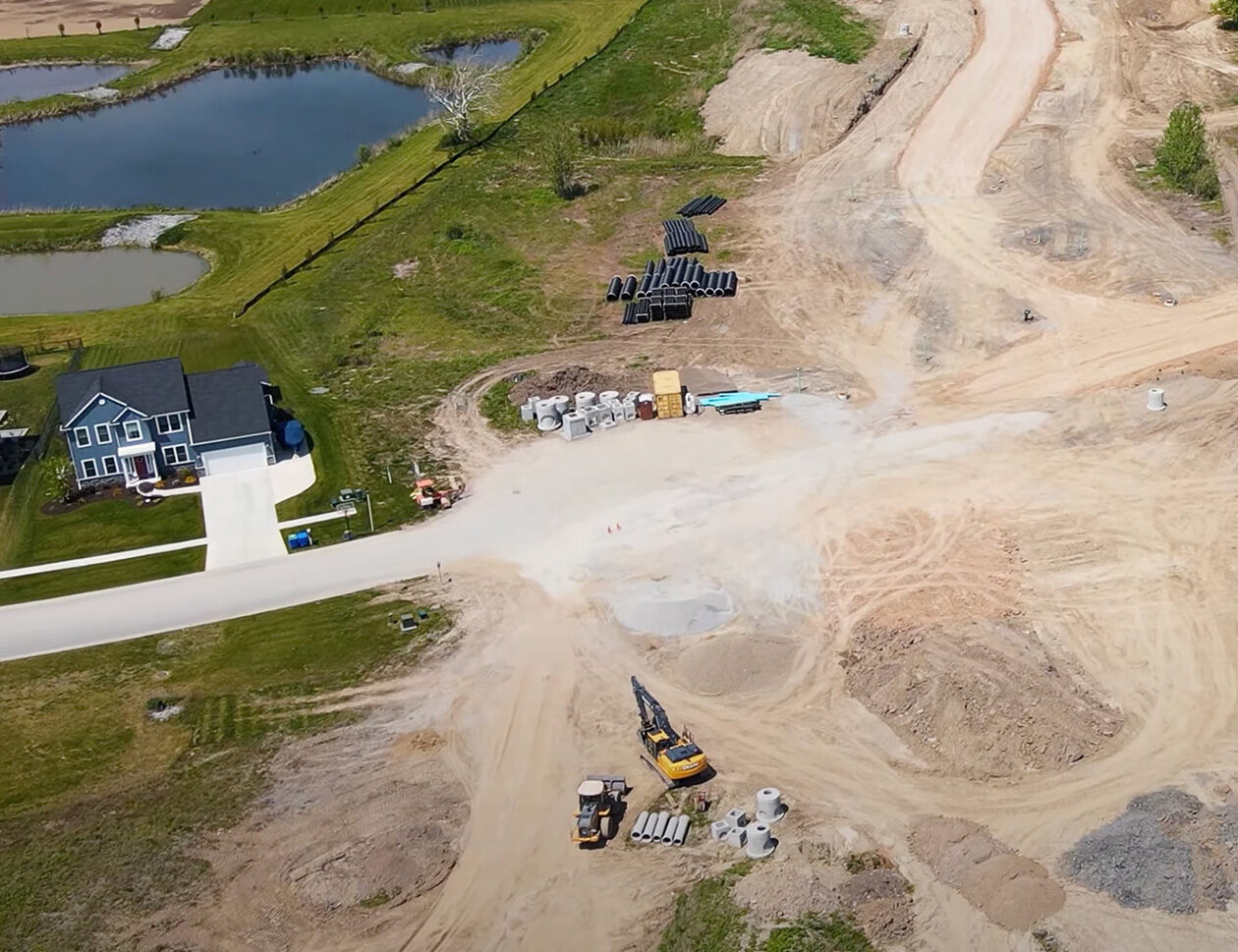 Pleasant Creek Subdivision
The Village at Cedar Valley
Russo Development, Inc. was tasked with converting a former nursery property into a full-scale residential subdivision. Over 150 acres was prepared to support the development of 109 new home sites and 144 apartments. The scope included the creation and dedication of four public roads, a private roadway and the required utilities for an entire community, all to code.
Our skilled and knowledgeable crew has been an integral asset to road construction at Russo Development. Our implementation of GPS and Topcon capabilities allows us to work more efficiently, productively, and effectively, lending to a seamless finished product.
With such an expansive plan, the project was divided into 4 separate phases. The development required new sanitary sewer and storm sewer systems, along with stormwater retention ponds and rain gardens, to address runoff and avoid erosion. As the site developer, we were able to handle each element of this project efficiently, following the proposed timeline.
The Pleasant Creek subdivision, by Forbes Capretto Homes, contains sites of varying sizes and home designs- from full estate lots to patio homes. 
The Village at Cedar Valley is the new apartment community, consisting of a state-of-the-art community building and 17 apartment buildings. Potential residents have 11 floor plans to choose from to meet their budgets and personal preferences.