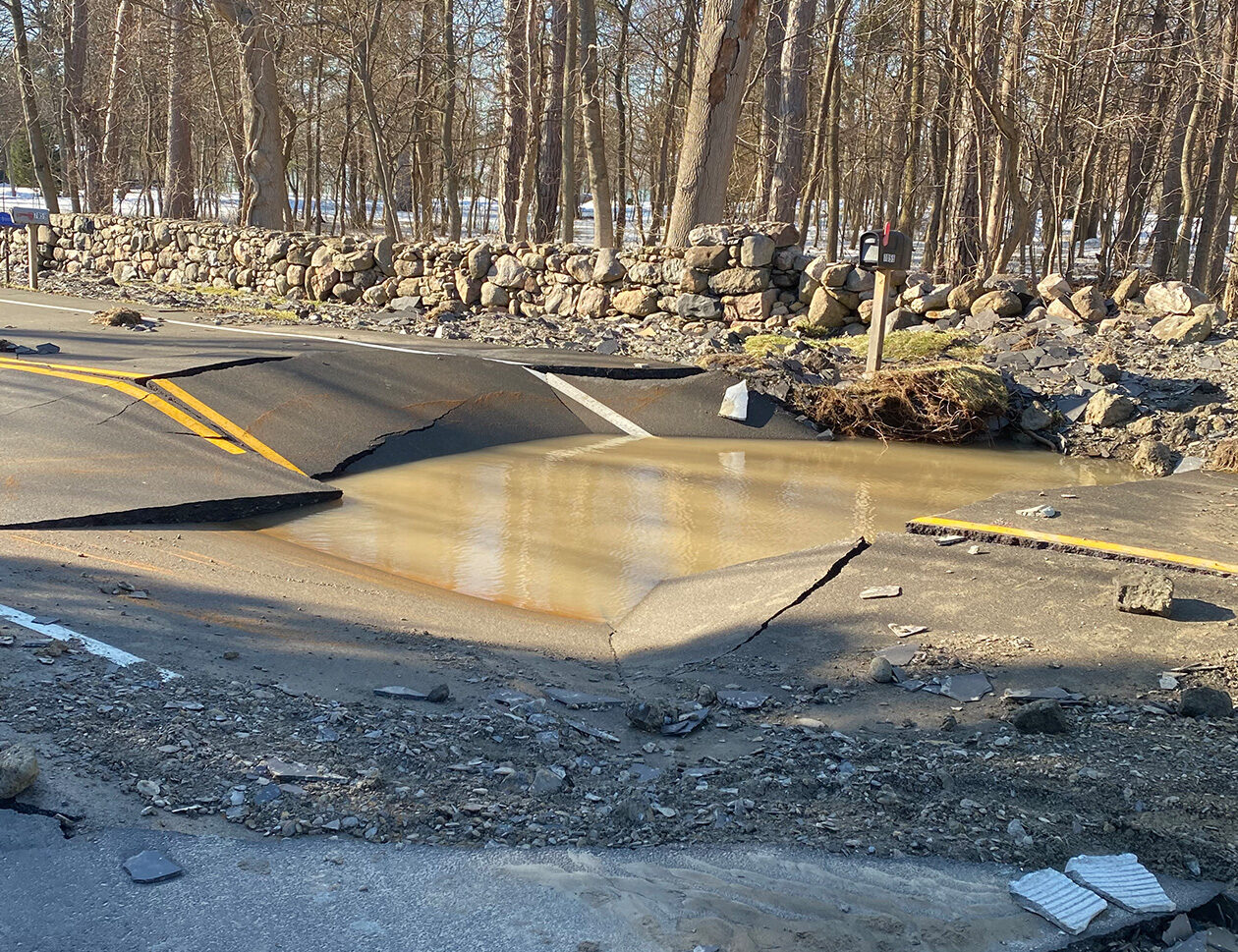 As an on-call contractor with the Erie County Water Authority, Russo Development, Inc. was contacted to respond to an emergency water main break at the Sturgeon Point Water Treatment Plant. A 48-inch water main that serves as a transmission line for water to tens of thousands of customers broke, and was releasing millions of gallons of water.   
We mobilized two 300-size excavators within hours of the call, and had two repair crews on-site working for more than 30 consecutive hours to repair the water main. Ultimately, the crew had to remove two sections of pipe to finish the repair.
Once the project was completed, Russo Development performed the emergency restoration to return the roadway to service, replacing all concrete, asphalt, and lawns that were disrupted around the property.