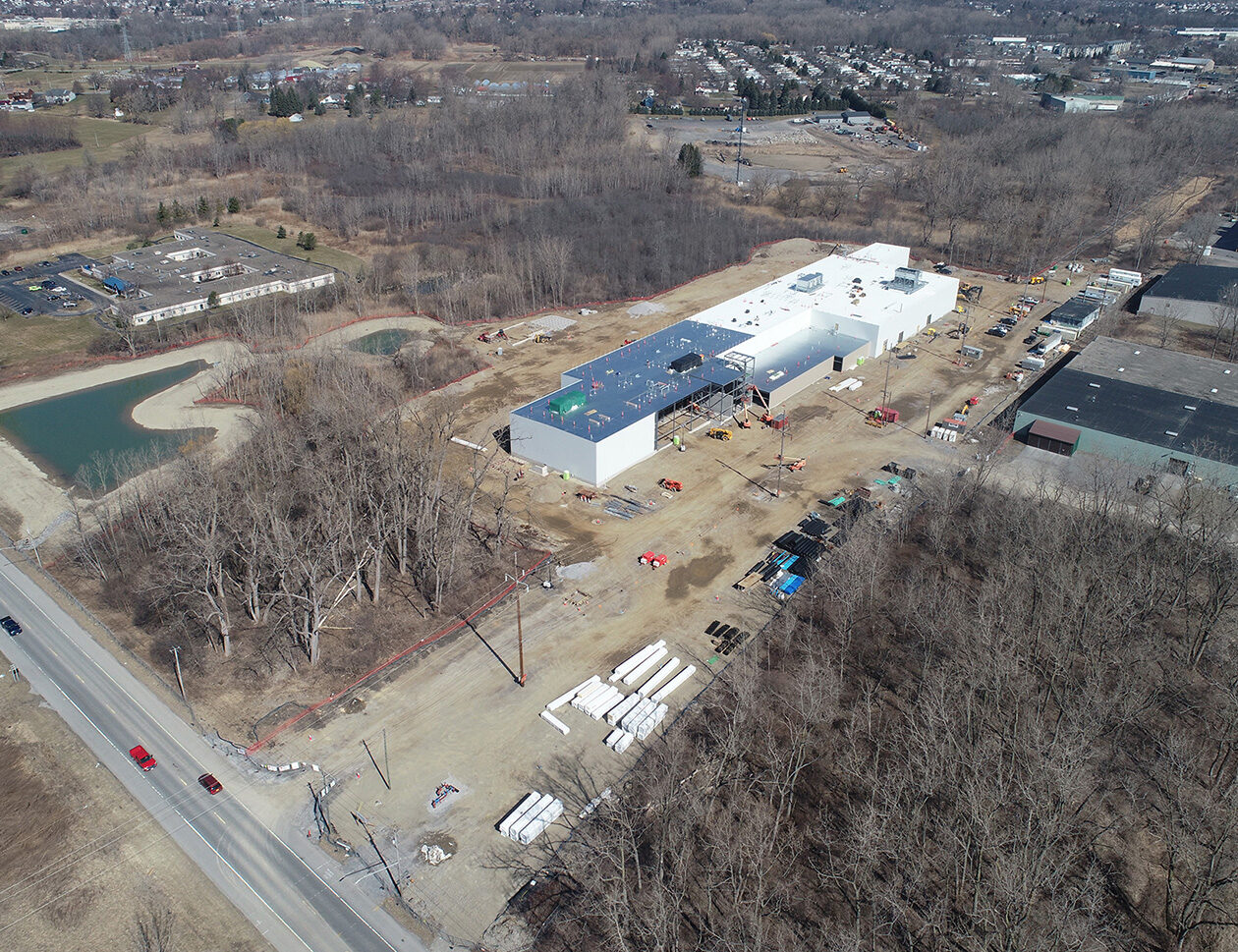 Rosina Food Products
Protein Production Facility
Russo Development, Inc. worked closely with Stellar Group Inc., a national general contractor based in Jacksonville, FL to develop a project for Rosina Food Products. The design build of a new protein production facility would create more than 40 local jobs and save the current facility from having to send employees to a plant location in the midwest. Therefore, the timeline and budget were crucial to this project. 
Russo Development participated in the excavation for the site's foundations, a 30x40x22 foot deep holding tank with clear span sXXXXX, infrastructure spanning over 2 miles and site work for all parking and access roads. The project also included the design and connection of a custom underground wastewater treatment facility. Russo Development addressed and installed drainage for an expansive surround, including the shipping and receiving loading dock areas, a storm discharge swale lined with rip rap. A 3-acre retention pond, and 2 bio retention basins in which the biosoil is made at our Summit Pit Gravel site. Due to the high water table, implementing these controls ensured a dry and workable site. 
The Rosina Food Products protein production plant was completed on time and on budget.