Full-service site development and contracting
Russo Development is a full-service site development and contracting company, capable of performing all elements of site construction projects including excavation, grading, road construction, drainage plans and maintenance. We work with both the public and private sectors in the Western New York area.
Learn about how the Russo Way can make a difference for your project.
We are a
Full Service Contractor
Russo Development has more than two decades of experience taking projects from concept to completion, eliminating the need for subcontractors along the way. We use a coordinated approach, connecting site management, utility, facility and ground services for the most professional, efficient outcomes.
We offer turnkey solutions with services that will take your project from start to finish.
Russo Development provides all-inclusive site management and construction services, from layout and design to finished product.
Water, sewer and gas utilities lay the very foundation for any worksite and are crucial to the safety and longevity of a new facility. 
Comprehensive facility services are especially important when dealing with a delicate environmental situation. 
"[We] offer the Town of Orchard Park's recommendation, for Russo Development as being a qualified paving/construction company. The Town of Orchard Park has experienced many successful projects, both working directly for the Town paving/construction on municipal owned property/contracts, and inspecting their work performed for private, commercial development and subdivision work."
"Forbes Capretto Homes has had an exceptional experience working with Russo Development. They are reliable, efficient and get the job done. We value our business relationship and look forward to many more projects together!'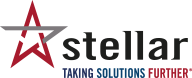 Rosina Food Facility
01
02
Pleasant Creek
Converting a former nursery property into a full-scale residential subdivision.
Case study →
02
Pleasant Creek
03
ECWA Water Main Break
03
ECWA Water Main Break
A 48-inch water main that served tens of thousands of customers broke an we were called to respond.
Case study →
01
Rosina Food Facility
Excavation for the site's foundations, all municipal utility construction, and site work for all parking and access roads.
Case study →
FEATURED PROJECTS
By James Fink – Reporter, Buffalo Business First Apr 13, 2021 The company has control...